Books and readers management
Automatic eBook meta-data extraction
Users and libraries management
Easy integration with online shopping websites
Publisher catalog management, live eReader sync
PLR and libraries management
eDRM control per book
Online shopping catalog
In-App purchase control
Built-in Social DRM
PUSH notification promotions
Events logs and Reports CSV export
PLR solution starting today
We didn't wait for the industry to catch up. Our customers requested it – and our R&D team developed a full working end-to-end Public Library Rights solution.
Using the CloudManager you will be able to create virtual libraries and provide access to related group of users.
Using simple, yet powerful set of restriction rules per each library – you will be able to dynamically restrict users access from books in their group.
Books in the user device, available for offline-reading, will be automatically restricted by our device-side PLR system which is a part of our eReading platform.
Thinking to provide access to eBooks in PLR business model? Managing an academic library for university or institute? Contact us to learn more.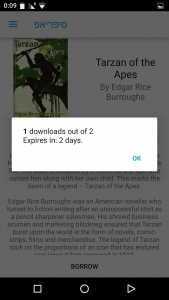 Registered customers login here.
Contact us today to hear more about our solutions and services.
--- EpubSystems.com 2012 All rights reserved ---